Meet The Team-We're Here To Serve You…

Ryan Everton, Senior Consultant
Ryan is a Lafayette native who graduated from Acalanes High School and is currently working on a Computer Science Degree at DVC. He has been working with computers since 2002 and loves playing with and learning about the latest gadgets. In his free time Ryan enjoys watching Giants games, reading, and watching Mystery Science Theater.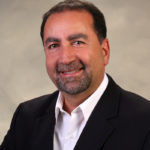 Edward Zeidan, Founder and CEO
Edward grew up in Oakland. He is a graduate of St. Mary's College in Moraga and University of Phoenix. He started the predecessor to Lamorinda Technology in 1984 and has owned and managed several businesses. Edward earned several advanced technical certifications including Microsoft Certified Systems Engineer, Certified Technical Trainer and Certified Project Manager. In his spare time, Edward loves to take long motorcycle rides and eat a variety of ethnic foods, especially Indian.

Renee Zeidan, Co-Founder (R.I.P.)
Renee grew up in Crockett, CA. She graduated from John Swett High School, and attended Contra Costa Community College. Renee enjoys reading, watching old movies and her three grandchildren.