Apple has recently started selling watches. These are not ordinary timepieces-they are tiny computers with some interesting applications. Is an Apple Watch right for you? Read on for a quick overview.
Note that many of the Apple Watch features and apps require an iPhone, so we don't recommend buying an Apple Watch if you don't have a recent model iPhone.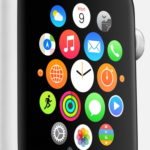 Pricing
Apple Watch comes in three models:
Sport, with an aluminum case $349-$399
Watch, with a stainless steel case $549-$1,099
Edition, (18 carat gold) $10,000-$17,000.
Primary Functions
The Apple Watch is designed to work with your iPhone to allow you tell time, monitor your physical activity, remind you of upcoming events, view and respond to texts, phone calls, email, and a host of other things. The watch face has several options, including time, date, notifications, and more.
One of the unique features of the Watch is that it uses gentle taps to provide you with reminders, such as an upcoming appointment, upcoming turn from the map app, etc.
Apps Make the Watch Special
In addition to the apps mentioned below, here are few things that you can do on your Apple Watch, depending upon your merchant.
1. Check in to your flight using a mobile boarding pass.
2. Open your hotel room door without a key card.
3. Control your Apple TV.
4. Control your home automation system.
5. Order a ride from Uber.
6. Pay for parking at a parking meter.
7. Get breaking news and financial information
There are many other apps available now-this is just a sampling. Over time, many more apps will be developed that will add capabilities to the Watch.
Messages. Text messages can display on your watch, and you can send short canned replies (you can create additional replies on your iPhone), or you can dictate a reply right on the phone that will be sent as text, or attached a voice file.
Phone Calls
You can receive or make phone calls using the Watch. The Watch has Siri, so you can just say "call John" and the phone will dial your contact.
Activity
One of the areas I find most useful in a device like the Apple watch is that it will track the steps I take, calories burned, and a remind me to stand up for at least a minute every hour. During workouts the Watch will measure your heart rate.
Apple Pay
Apple Pay is a way to pay for products and services. Merchants that accept Apple Pay will have a special reader that you point your Watch at to pay. No need to pull out a credit card, nor is there anything to sign.
Maps
Apple Watch can guide you to your destination whether you are walking or driving with turn-by-turn directions.
FAQs
Will the Apple Watch work with my Android?
No. The Apple Watch requires an iPhone.
I don't have an iPhone, what are my options?
There are a number of watches and other gadgets (Android Wear) designed to work with your Droid phone.
Resources
Apple  Apple Watch Website
Tomsguide Apple Watch FAQ
Need help deciding on an Apple Watch, or configuring it?  Give us a call, we can help 925-283-5666